I finally make my first LOLCat photo, and what does it turn out to be? A LOLJohn photo instead! 😀

Anyhoo, that's the photo, it's also on the Various and Sundries page, and if it looks familiar, it's from John singing "I Won't Send Roses" at the Faenol Festival a few years back. Think it's one of the best songs on his new CD, so naturally had to include the video for it on the Multimedia page.
Love that song.
Well, I've tweeted about this, and posted about it on my Live Journal account, and the response seems to be pretty positive so far, so thought, since I've been neglecting the blog a bit lately, I'd post the update to my "Evening With John Barrowman Virtual Tour" here this time instead and try to pick up anyone who might still be oblivious to my latest project in those other locations.
Essentially, JB started his month long plus UK only tour last Friday. And given that I'm over on THIS side of the pond and he's on THAT side of the pond, getting to one of the tour dates over there was clearly NOT in the cards for me. But google geek that I am, AND the fact that I really didn't know where half the cities were where he was playing, or what any of the venues looked like, I decided to follow along via a virtual internet road trip. And thinking that some of my other Stateside Barrowfans might find it of interest as well, opted to turn it into a new webpage (or three, or four…).
So I'm adding dates and times for each venue, maps of where each venue is, external photos of the venues themselves, and when available, shots of the interiors as well.
Then thought that adding links to concert photos and YouTube videos for each location might be a nice idea as well, so added that to the mix as well.
With the last update completed tonight, I've finished Week 1 and Week 2 venues, started a page for Week 3, and have added links to all the video clips I've found thus far to their respective first three venues. Whew! People went crazy at Oxford, being the first show and all, I guess.
In any case, it'll be interesting to see how, once everything is mapped out, the google map started out looking like THIS:


And, once all the tour dates are added, ends up looking like THIS:

First stop on the tour is HERE.
Anyhoo, check it out. There are some really nifty venues in the UK, and they all look so different from each other.
(IE: I'm apparently in Nerdvana again 😉 Not much more geeky than blogging about blogging, lol. )
Why do I keep blogging and putting stuff on my website about mostly U2 and John Barrowman? Because out of all the stuff I post about, now that some of the search engines have found me, that's what I'm finding that y'all keep searching for!
Yes – since nobody ever comments, boohoo, I had no other way to figure out whether anyone was actually reading any of this stuff – I've finally gone uber-geek, and set up Google Analytics and a plug-in or two to see if anyone was actually visiting. The google thing I just got working this weekend, finally, so I don't have a lot of stats on the website yet, but I've had a WordPress widget working on my blog for the last several weeks.
Kind of cool, in a geeky sort of way. 😉 Not only do I know that people ARE reading, but what they're reading, how they got here (in the midst of all the standard google/yahoo referrals, got one really ODD one from a rather crude site that shall remain nameless, can't quite figure out how I got a link to the blog from THAT one :-O ), but even cooler, WHERE people are reading. The last time I had anything of mine be of interest to anyone around the world was when I torrented my U2 concert DVDs (still available completely gratis from www.u2torrents.com and www.iwillfollowu2.com ), and found that something like 150+ people were downloading them all over the world. Talk about a real Sally Field/Academy Award moment. LOL 😉
Anyhoo, I just thought the map was interesting, showing where people are popping up from. Just picked up one in Australia over the weekend, that was a first from there. No Google pin on that one though, not sure why, just as well, I couldn't fit it in the screencap anyway. Sorry, Australia.
So yeah, on the one side, searches for U2, Artificial Horizon Croke Park, Songs of Ascent, and the Unknown Caller remix seem to be a big draw, and on the other, various permutations of John Barrowman, with and without quotes, with and without "Scott", are pretty much splitting the difference. Then there was the one oddball google search that messed up the 50/50 split, for "cd player used to close door on a mouse trap youtube". (???) LOL.
So anyhoo, since U2 and JB seem to be the big draws, and I never MIND yammering on about either, obviously, well, as long as I can sneak in the occasional mouse post, or astronomy webpage (full moon tonight, by the way, if you've got clear skies, take a peek, it's BRIGHT out there!), I'm more than happy to oblige.
"…I want to ride to the ridge where the west commences
And gaze at the moon till I lose my senses…"
Figured there would be too many pictures on that first lunar eclipse page to really try to convert over to a jooma site page, so since I wasn't going to be in any rush to take the old site down anyway, took the easy lazy way out and just stuck a link to the original page on the menu of the new site. The page is here, and yes, I DID shoot a LOT that night! LOL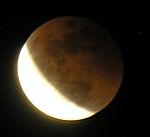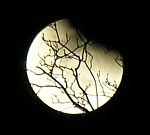 Noticed that I wasn't getting a whole lot of hits on the blog recently, and it occurred to me that maybe it was because I hadn't posted anything new since April 28th or so. 😀 So a few updates to some prior posts to remedy that. You can do a search on some of the main terms to see the original posts on each one.
THE BLUEBIRD EGGS:
And then there WEREN'T five. Apparently those five bluebird eggs were defective. Last weekend we checked the nest, which was supposed to have hatched by then, and there were only four eggs left in the nest, and none had hatched yet. We were told to wait another week or so, and then if they hadn't hatched by then, to get rid of them and the nest, clean out the box, and let the bluebirds start over. Took a peek today. ALL the eggs were gone, and Ma and Pa bluebird had already started building a NEW nest over the top of the old one. So apparently they figured out that the eggs weren't going to hatch, cleaned house all by themselves, and are starting over again. So we may still have baby birdies to watch yet. Yay.
THE WHOLE TIVO SITUATION:
Aaaaand, it's OUT OF HERE! The wireless N adapter that I bought at Amazon arrived Friday afternoon, so I figured I'd take a couple of hours on Sunday to get the Tivo up and running. HAH! After banging my head against a wall with the thing for FIVE hours on Sunday, 3 of which involved another online chat on the laptop with their tech support folks (you know you're in a bad spot when even the guy at Tivo technical support is at a loss as to why the adapter – which connected to the network just fine, but refused to connect to the Tivo box – refused to connect), I said enough of this crappydoodle stuff, and we decided to ditch the Tivo and just call Time Warner to have them set us up with digital cable and one of their cable box/DVR combos.
As much as I hate getting beaten by anything electronic, which almost never happens, I'm not all that heartbroken about getting beaten by a dinky little Tivo adapter. Didn't want Tivo in the first place, and between coughing up $300 for the box, another $100 for the adapter, and $100+ for a years worth of service, I'm more than happy to send everything back, get my $500 back, and let Time Warner, who we've been happy with 99% of the time handle our DVR needs for a while.
So packaged up the wireless adapter and printed out the postage paid return label from Amazon, that will go back out in the mail tomorrow. Boxed up all the Tivo cables and connectors and will be bringing THAT back to Best Buy tomorrow. And called Tivo proper last night, and got the $120+ credited back and the account canceled (Had to laugh, when he pulled up my account to see my tech support info, he's all "You've got 12 PAGES of chat here from yesterday!" And I'm all "Tell me about it!"). DID find out something of interest though, assuming the customer support guy wasn't just feeding me a line. Apparently Best Buy was selling first generation Tivo boxes, and with most first generation things, there are bugs. And the wireless N adapters are pretty new (the only two local sellers selling Tivo wireless adapters were Best Buy and CompUSA, and both were still only selling G, not N). And apparently, one of the bugs in the first gen boxes is that they don't tend to like those newfangled wireless N adapters. So had I bought a Tivo box from someone else, I probably wouldn't have had a problem. And for my trouble, since I was taking the Tivo box back to Best Buy anyway, Tivo would sell me a box direct, for $100 off the price. I told them thank you but no thanks, I already had the appointment for Tuesday with the cable company.
Which I did. When I called THEM Monday at lunch, they were actually able to schedule an installation for between 5-7pm tonight. The guy came before 5:30, and was done in less than an hour. And now we've got a DVR that will record two different channels at once, and more channels than we know what to do with (I've FINALLY got BBC America! Yay! And while I'm not ready to jump into watching the new Doctor Who quite yet – never seen a Dr. Who ep in my LIFE – they actually had a Doctor Who Primer episode on at 10am tonight, which will hopefully give me an idea of whether I want to waste time trying to get up to speed on the show or not.) Alas, we've already had a scheduling conflict with having the new channels now. Already had both DVR tuners and my RAM disc recorder programmed for the main three networks tonight at 10pm, what's a girl to DO? Why, pull up Doctor Who in the onscreen programming guide and see if the episode is going to be airing again at a later time. Why yes, yes it is! 1am tonight. Selected it from the list, hit record, and whambam, it's programmed. Just that easy. Tivo WHO? 😀
I will say though, in comparison to the customer "support" that I received from Philips when I contacted THEM for help, despite the fact that the whole Tivo thing didn't work out, the Tivo customer support was actually pretty impressive, IMHO. So they get some points for that.
JOHN BARROWMAN:
Just a webpage update, if you Barrowfans haven't found it yet without a blogpost to point the way. 😉 After not being included in the Desperate Housewives episode LAST week (which was a good thing, since locally, the whole first half of the show was pre-empted due to tornado activity in our viewing area), JB's 3rd episode aired Sunday night, so I finally added his 2nd and 3rd DH episode clips to the site.
The clips can be found here, as usual. Enjoy, all you Johnettes and Barrowboys! 😉
Danny: "Heeey, double cappuccino, extra hot. Need anything else?"
Patrick: "Inspiration."
Danny: "Sorry, we just have muffins…" 😀
Patrick: "…I've had an exhausting couple of days, what with searching your house looking for firearms, and running over Dudley Douche-bag…"
As you can probably tell from the number of BBC videos I have on the site, I watch a LOT of BBC shows online. Usually tend to come in late or after the fact since apparently when they were handing out the brain cells that allow you to easily remember and calculate time zone conversions, I was apparently absent that day. The only one I remember off the top of my head is that Pacific Time is three hours difference, and that's only because I lived in that time zone for 28 years. AND because I did a lot of ebaying, and always had to remember auction times ended three hours later than what it showed. Useful to know when you're planning on sniping an auction out from under someone's nose. LOL. 😀
So I've made good use of the some of the time zone converters that are readily available online. But finally got tired of trying to remember which sites had the most user friendly converters and which ones didn't quite work as well as advertised and decided to see if I could wrangle up one on the website so that I'd always have it handy. Trying to work out the java script manually didn't work out too well, but I found a site that was nice and clean, without any advertising of ANY kind, that I thought would make a nice addition to my site.
(East Coast John Barrowman fans, notice that start time?
Yes indeedy! Used the Tonight's The Night 8PM UK start time to see if it worked. LOL.)
Tried it at lunch, worked great. Tried it at home, it seemed to hang and initially wouldn't bring up a proper conversion. So set up my second choice, a page that's got lots of *ick* advertising, but gets the job done if the first one decides to be uncooperative again. (Of course, naturally right after I set up the second one, the first one started working just fine again. Go figure.)
Anyhoo, so now that I've got these set up, hopefully there will be no more coming in late or half way through some of my BBC programming. Yay.
Both converters can be found here. Feel free to bookmark the page if you find them useful.
Pretty basic, but took a while to wrangle up the lightbox code for it, so didn't get as far as I thought I would. It's a start though. New Astronomy Photo Page
… along with a couple of new pics. But the animated GIF of the Christmas 2000 partial solar eclipse that I put together is probably one of the "favoritest" things I've done. Link back to the page is here.
…At least until the new John Barrowman CD finally gets here this week and I can include my thoughts on that. Or until I find some other miscellaneous bits o' randomness to include on the third page. But after giving up 10 bucks to plug in the Virgin Mobile 3G net connection (we don't have wireless at the office), 5 lunch hours last week, several late nights, and a good part of this afternoon (a lot of all that time was learning curve, still getting the hang of this whole Jooma design thang. Trying to figure out how to beat java script, php files, and html header code into submission & getting the video player to cooperate and actually play back JB's "Night and Day" video the way I wanted it to nearly had me slamming my head onto the desk this afternoon), I think it's safe to say:
"Put a fork in it, it's DONE!" 😀
The main John Barrowman category page is here. There are intros to all three pages there, or any of the three are accessible from the left menu.
Gee, now that it's done, NOW what do I do?!? LOL