Well, that was a fast 10 weeks. I posted earlier today about the show because I didn't want to have to worry about accidentally posting spoilers for the Torchwood finale, then I realized tonight, as I'm wanting to yammer on at length about the finale on The Twitter, and couldn't out of respect for the folks in the UK who for the most part, don't get to watch it until next Thursday, that it's my blog, I can spoiler if I want to.
So you have been warned. Definitely spoilers ahead.
But for those who have seen the show and want a place to comment about it, there is a comment section at the bottom of the page.
Oh look! Stickers! Earned the whole set from the show. Wonder how long it'll take for Get Glue to send me the hard copies.
(Including them here in case the "read more" link isn't hiding the balance of the post, and it apparently isn't, you still have time to leave before getting to the spoilery stuff.)
Sometimes geeky Google Analytics perplexes me.
No surprise that the Barrowman pages are the most popular on my website. (I keep telling my boss that if he wants to increase the page hits to the company website, to just let me sprinkle the name John Barrowman liberally here and there throughout the site, and the number of site visitors will skyrocket, LOL). Didn't start my website with the idea that it would become 80% Barrowman related, but discovered him in Torchwood at the same time I started playing with Joomla as a CMS, so essentially learned how to design webpages in Joomla by making and breaking and fixing all those Barrowman pages.
But can't figure out exactly how 21 people [edit: 56 people! since I first posted this] so far today found their way to the JB media pages on the site from FACEBOOK. I do have an account there, but rarely use it for anything, almost never post, only signed up for it so that nobody else would swipe my user name when they changed over to real name screen names.
Certainly haven't been posting my JB site updates there, at least not that I know of. So it's a bit of a mystery. A lot of the other referrals make perfect sense: Twitter, Brizzly, LiveJournal… I tend to make mention of my site updates to those three fairly regularly. But Facebook is like the forgotten skeleton in my internet closet, just never think to post regular updates there.
So again, it's a puzzlement.
Do LIKE Google Analytics, though. Gives me a general idea of who is visiting what page, how they found it (keyword searches are particularly amusing sometimes; someone recently found their way to my blog by doing a search for "dudley douchebag", a reference from Desperate Housewives),  how many times they visit, how long they stay, and from what location. The location info in particular is of interest, love seeing how many people from other countries come and visit.
And well, it must be said that I DO find it rather *squee*-rific when I find a visitor to the Barrowman pages coming from a location where I know the man himself is at the time. The realist in me knows it could be and most likely IS anyone else, but yes, my inner fangirl did do a mental happy dance when I got hits from Glasgow and Manchester while JB was there shooting Tonight's The Night, or more recently, hits from towns in Spain during the three weeks he was vacationing there, particularly when I've never gotten hits from Spain before. Was it JB? Prolly not. But if it makes the inner fangirl happy to think so, who am I to burst her bubble? 😀
Of course on the flip side, if the Powers That Be DO visit the site, there's always that concern that I'll get some sort of cease and desist notification from them, since I AM going a bit rogue by capturing and streaming UK video to worldwide audiences. But I look at it this way, it's a win/win for everyone. Non UK fans get to see video they'd never get to see otherwise, and it's promoting the heck out of the BBC, ITV, JB, etc. Essentially free advertising for them. And it's not like I'm making any money off of it or even attempting to. So one would hope that I'm not ruffling any feathers with my site content.
Posted this over on the newsgroup, but given the timely nature of the post, and how busy the mods are with posts about the new CD, the new tour, Torchwood Miracle Day, in case it doesn't make it there, thought I'd post it here as well…
For those who don't know, John Barrowman has a new Best of CD coming out on Monday (preordered mine from Amazon UK – so much cheaper than Amazon US, since they consider JB's stuff "imports" so charge through the nose for it –  and just got an email from them that it has been shipped, yay!), so has been/will be EVERYWHERE promoting it last week and this week.
I sat down last night and consolidated all the John Barrowman website news and tweets about his radio/TV appearances and put them all in order from earliest to latest, and well, let's just say I'm glad this is a three day holiday weekend here in the states and I don't have to go to work on Monday. 😀
Get a reprieve today, Saturday, from all the radio shows last week, and only Michael Ball tomorrow, but MONDAY! Oy vey! So many! And for us East Coast-ers, so EARLY, most of them!
~~~~~~~~~~~~~~~~~~
Monday, 5 September:
Daybreak, ITV1 – 6.00am to 8.30am (1am -3:30am ET)
=======
Swansea Sound – Kev Johns' Breakfast Show
– Expected broadcast: around 8am on Monday 5 September (3:00am ET)
=======
Bridge FM (Town and Country Broadcasting, Cardiff) – Mark Franklin
– Expected broadcast: around 8am on Monday 5 September (3:00am ET)
=======
BBC Devon – Judi Spiers – 10.15am  [show starts at 9am/4am ET] (5:15AM ET)
=======
BBC Scotland – Fred MacAulay – 10.45am [show starts at 5:30am ET](5:45am ET)
=======
BBC Radio London: 12.00pm – 3pm The Robert Elms Show (7am-10am)
=======
Monday, 5 September: QVC Selection, QVC – 7.00pm to 8.00pm (2-3pm ET)
~~~~~~~
And I'm not even sure that's ALL of them.
Still not sure how I'm going to handle the overlap of the two radio shows that are both at 3 am (kudos to the one DJ who actually replied to my email, if I have to pick between the two radio shows, HE gets my bandwidth); throw the ITV thing into the mix and all bets are off. Hopefully where JB overlaps, he'll be off of one before the next one starts.
At least a lot of the BBC radio programs have Listen Again or Podcast options, so that'll help.  And I've got a laptop that can pick up some of it.
Love the way that "Daybreak" comes on at 1am the night before here. I'm tired already. LOL
But on the bright side, at least very little of it, since most of it other than QVC is in the wee hours, won't interfere with any daylight holiday plans. So won't have to be pausing any movies, or skipping out on any Wii games to go switch something on on the PC.
Let the JB holiday weekend commence! 😀
SEPTEMBER 4 EDIT:
Several interview audio files uploaded to my JB audio page here.
Per John Barrowman's own tweets from this afternoon: "TORCHWOOD IS COMING BACK! I am on cloud nine and thrilled with this news… I hope all of you will come on this exciting journey with Captain Jack and the Team. I AM OVER THE MOON!!!!!!!!!!!!!!!!!!!!!"
(Yes, all the exclamation points are his. And if you know anything about the man, you know that when he gets excited about something, he's like an exclamation point with feet. He tends to get absolutely giddy. LOL)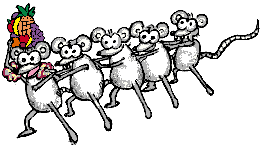 Gimme a W-O-O-T! 😀 I was HOPING that the show would come back, so I am thrilled to hear the news. They left "Children of Earth" in such a way that it gave the show closure if it didn't come back. But open ended enough that there are plenty of places for it to go if they DID bring it back. Sounds vaguely Dr. Seuss-ish: "Oh the places they'll go!" 😀 I was just fortunate that I actually just finished watching CoE last week, so really only had to wait a week or so to find out the show's fate. Sometimes being a latecomer to a series is a good thing.
(Scenes from Children of Earth – Day 5. Be sure to click the pics for wide screen versions of all of them, screencapped tonight just for the occasion.
Nice bit of green-screening there, folks!)

I know a LOT of people took the demise of so many of the main characters (Tosh and Owen at the end of Season 2, and especially Ianto during Season 3) very personally, and as a result apparently have no interest in watching the new season 4. (One went so far as to say that they hoped – paraphrasing here – that the new series failed dismally. Nice. NOT.)
Not sure when those shows originally aired, Season 2 is showing a date of 2008, and Children of Earth was last summer sometime, I think. IMHO, that's kind of a long time to hold a grudge against someone for someone killing off, well, a few fictional characters, even beloved fictional characters. And this is coming from someone who JUST watched Ianto get killed off in the last couple of weeks, and Tosh & Owen a month or two before that (I'm a latecomer to the whole Torchwood franchise; I only discovered it last summer when TV Guide raved about Children of Earth on BBC America, and was all set to watch it – via Netflix, we only just got BBCA about a month ago – when I found out that it was actually the third season in the Torchwood saga. So naturally had to rent/stream all of the first two seasons first. Was hooked on it immediately!). And admittedly, I don't think I'll EVER be able to watch "Exit Wounds" again without getting all snivelly over it, but I sure don't hold any grudges against the writers over it.
But to each their own. Still remember the brouhaha over when they killed off Daniel Jackson on Stargate SG-1. The fallout was so extreme that they ended up bringing him back on the show again. So it happens.
What will be interesting in Season 4 is that they're taking it out of Cardiff and taking it in a more international direction. AND putting together a new team, whom you just KNOW the die-hards will hate before they even meet them. But look at how the series started, right off the bat, they killed off Susie (twice, even, right? LOL) and brought in Gwen. And look how many people Captain Jack has teamed up with in all his many many many many MANY MANY years with Torchwood. 😀 So this is a team that's always in transition anyway.
Still trying to work out the fact that it's going to be on Starz instead of BBC America. Gotta love it. Here I finally just last month get digital cable (including BBC America) in the house, and now I find that Yay, Torchwood is coming back but BOO, it now will NOT be on BBC America, lol. Love having BBCA anyway, I just discovered Doctor Who this year, and got BBCA in just in time to start watching Season 5. I however do NOT get Starz, not through the cable box anyway. But as part of my Netflix plan, in addition to being able to stream a lot of current Starz series episodes through the Roku box, they also include a Starz live feed on my PC. So assuming that stays the status quo with them, if I haven't added Starz by next summer, I'm thinking I SHOULD be able to watch the new Torchwood season via the Roku or via the live feed on my PC.
The good thing about it being on Starz, vs say *cough cough* Fox, which is what was originally being bandied about is that since it'll be on a premium channel, it won't have the limitations that you know it would have had being on a regular network or even a basic cable network. So I believe JB when he says that they're not going to be watering down the show for any reason. So it sounds like Captain Jack will be able to continue to "sleep with anything with a zip code" if he wants to. LOL. 😀
So conga-rats to John, Eve, the writers and producers for coming back for a Season 4, and to Starz for picking it up. Can't wait for the new shows next summer!
Warning… complete marshmallow fluff of a post today. LOL.
Those folks at Get Glue must be completely overwhelmed with sticker requests, the last batch I requested and received before today was from back in May. I just requested my most recent batch of 20 a couple of days ago, and with those, they officially owed me 80 of them. With today's mailing, they're down to 60, ie: 3 requests of 20 each.
But to give you an idea of how far behind they are, the ones I got in today were ones that were awarded from back in June! Got a couple of Doctor Who, Men of a Certain Age (which has now already been canceled, oh well), all the folks on America's Got Talent, and HEH! Even got one of US Marshall: Marshall Mann (the coolest character name on TV, I think) from In Plain Sight. But most telling that it's taking awhile to ship things out? Finally got the one for the Belmont Stakes race. I had to look that one up to see how long ago that actually ran. June 11th, I think. And the ones for Falling Skies and Expedition Impossible that say "Coming Soon" and both shows are already over for the season. LOL.
Oh well, they're just stickers, not the end of the world if they don't come in. BUT I WANT MY TORCHWOOD MIRACLE DAY STICKERS! Worked HARD to get those, lol. 😎

Good thing I had my DVR set for it; while I'D planned to watch it, Hurricane Irene had other plans. Irene was all but past Raleigh by Saturday night, but after very little sleep the night before, and feeling very discombobulated by the constant "power is on, power is off, power is on, power is off" situation that we had Saturday afternoon (took 45 minutes for our cable box/DVR to reboot; no sooner than it would try to restart, before it could finish, the power would go out again. Then come back on, then go out, then come on, etc. and so forth. For 45 minutes. Frustrating.)
Anyhoo, after the power finally came back on to stay last night, finally managed to finish watching Haven (great show on SyFy, if you've never seen it), then Episode 8 of Torchwood Miracle Day (Yeah, Jack, blame the 'stache in that pic on it being 'The Seventies'! LOL Loved that Ianto got a mention too), squeezed in that last episode of Wilfred from Thursday, then it was time for the start of the new season of Doctor Who. Yay!
Except that with all the weather excitement over the weekend, I dozed off on the couch before I got to the first commercial break (although DID wake up JUST long enough to catch Rory and Amy's Motion Comic in enough time to check into it on Get Glue and earn yet another sticker that I'm sure I'll never have sent to me. I'm sure watching me fumble with the app on my phone to check in while I was still half asleep was probably hilarious, lol). Saw bits and pieces during the rest of the night, but not enough that anything made a whole lot of sense. So in retrospect, setting the DVR to record what I was supposedly watching was a really good idea.
(Although a note for anyone else who missed the new Who due to Irene or any other reason, I see that BBCA is repeating both that and the Companion special that followed on Monday night. Yay.)
In the mean time, for anyone who missed the short animated Motion Comic that aired before the first commercial break, I uploaded it for a friend and thought I'd post it here too.
Yes, today is my birthday. Aren't y'all thrilled?
As of today, I've officially caught up to and am now as old as my favorite former NHL goalie Arturs Irbe, and favorite all around performer John Barrowman, of whom had their birthdays earlier this year. Alas, despite the fact that we are now the same age, I think Mr. Barrowman has held up (with a little assistance 😉 ) MUCH better for his age than I have for mine. LOL.
Also share the actual DATE – although not the year, I think he's got more than a few of those on me –  with actor Harrison Ford. Which is nice company to be in as well, since I'm Just Wild About Harry. 😀 (And I just saw that today is Patrick Stewart's birthday as well, as well as John Barrowman's MOM's, apparently.  I really AM in very good company today. Well, as much as I can be sitting in an office by myself all day. LOL)
Am I doing anything fun for my birthday? No not really. It's Hump Day, so I'm working. Bosses are on vacation for the next three days, so I'm holding down the fort by my lonesome.  Going out to dinner tonight, most likely to Bahama Breeze, since I haven't been there in a while. I'd squee if I got there and found they'd brought back my barely seared Ahi tuna steak back to the menu, really miss that.
Dropped the Happy Hybrid off to my former regular mechanic this morning to get a once over to make sure it's road safe for the upcoming road trip starting this coming weekend. Opting to go ahead and get its scheduled 45,000 maintenance done on it too while I'm there. Normally I take it to the dealership for that since I got suckered into prepaying for it when I bought the Prius, but I won't have time to get it in before the trip, and would rather NOT have the "needs maintenence" light start flashing on the dashboard when the odometer says it's due while we're on the road next week. I mean, when it's doing that, how do you know it's just your regular maintenance light coming on or some sort of engine problem. So even though I'm going to have to pay John West to do it, definitely worth having it done there. Besides, I trust him more when HE tells me the car is road safe than I would after the quick prepaid once over that I get from the dealership. And John won't tell me things need replacing when they don't. Caught the dealership trying to do that more than once. So it's all good.
Drove my mom's Camry to work this morning since John will have the Prius all day. Definitely weird driving her car after driving the hybrid all this time. Promised her I'd be careful and try not to hit anyone or let anyone hit me. Of course what happens right after I get on the Beltline this morning? Right behind me I hear the squealing of rubber being left on pavement, and I just cringe, thinking "Not when I'm in my mummy's car, PLEASE!". Fortunately it was in the lane next to me and nobody hit anyone. Whew.
Ahh, the road trip. Will be gone 8 days. Itinerary for those who've been out of the loop: Driving from Raleigh to Long Island on Saturday, taking the train into NY on Sunday to see Spiderman Turn Off The Dark, chilling with some of the b/f's friends on Monday. Then it's the Mets game at CitiField on Tuesday, followed by the U2 concert at New Meadowlands Stadium on Wednesday. Then the 5 hour drive from Jersey up to New Hampshire to visit with his family Thursday and Friday, then heading home Saturday, finishing up the drive on Sunday. Will be quite the trip. Taking that Monday after off to recover.
U2 tickets! I've actually had a pair of tickets for the U2 concert in Pittsburgh that I've been trying to find a home for, once we worked out that there was no way we could time our trip to hit both the Jersey and the Pittsburgh concerts. Procrastination poster child that I am, I waited until the last minute to do anything about it, so listed them on ebay recently. No takers. Thought I was going to die with these things and be out the whole $140. Then a Twitter buddy suggested I check out StubHub and see about selling them there. So gave that a go last weekend. After nothing but email silence for several days, got an email from StubHub last night saying my tickets had sold. Sweet! I wasn't interested in scalping them for some huge profit, just find a home for them at a fair price, so listed them just high enough over my purchase cost to make up most of Stub Hub's commission. Not quite all of it, but then they're paying to ship it Fed Ex, so I actually came out further ahead than I would have had they sold on ebay. So I'm happy.
NOT so happy about the upcoming Netflix price increase. Currently paying $9.99 to for one dvd out at a time, unlimited rentals per month, plus unlimited streaming. Will be going up to $15.98 for the same service at the beginning of September. Dudes! *shakes head* I've been a long time (for at least the last 10 years or so) Netflix subscriber. And have been really happy with their service for all that time. We've held off signing up for premium cable channels, thinking that we didn't really need them, with the movie selection and turn around time that Netflix has. Never really even had an issue with their 30 day delay that they started with so many of their new releases, always just figured we'd get them when we'd get them.
But with this price increase, suddenly Netflix will cost MORE than the premium cable channels. Which DO offer new releases as they come out, without any sort of delay, as well as all sorts of original programming that I've had to wait until they've come out with on DVD to see by having Netflix vs a premium channel. All of which that I can get directly through my cable company's DVR without any extra hardware or boxes or having to mail anything back. 
And their timing isn't great either. I know a LOT of people, myself included, who have just added quasi premium channel Starz to their cable line up to pick up the fourth season of the BBC (and now BBC/Starz) program Torchwood, and now realize how very easy and convenient it is to watch premium channel content as just another cable channel, vs finding and streaming through a Roku or similar box. Add to that the fact that even multichannel HBO IS cheaper than Netflix's new rates, and well, it's not looking too good for Netflix right now.
Told you this was some random birthday yammering. I've kind of gone all over the place with it. If you've made it this far, good on y'all.
Didn't want to try and fit both links into a single tweet, so thought I'd mention them this way instead.
Added his appearance on The One Show yesterday, this is my 7 minute "JBEdit" version for those who don't want to watch the ENTIRE show.
And started a new page for Season 3 of Tonight's the Night since it's starting to air on Saturday night (or Saturday afternoon for those of us on THIS side of the Pond), and included the BBC1 trailer for it there.
More videos to come; between Torchwood Miracle Day, Tonight's the Night, and him getting his honorary Doctorate, JB's been EVERYWHERE the last few weeks.
Thought I'd sneak in a few more things on the page before the b/f gets here for the weekend and I didn't have time later.
Just added the 2nd BBC trailer to the page, as well as the video of the screen capture that I did of that funky little immortal stick figure from the Starz Community page that DOESN'T die in very funny ways. Love when he gets hit by the car and hobbles back into the frame, makes me think of that old "walk this way" joke. 😀
Anyway, the page is here, check it out.
And have a great July 4 holiday weekend, those who are celebrating that!
Just noticed recently that the hard drive on the new HP PC I got last summer seemed to be getting mighty full, mighty fast (not surprising, I love to download, so all those videos and games tend to pile up pretty fast). So found myself a nifty little freeware program called AMUST Disc Cleaner, which scans your drives, and breaks down by directories, exactly what is taking up the space on your hard drive, sorted by size. And this week bought two 1 TB Western Digital Passport drives at CostCo when they were on special for $89.99 each. (Nice deal, been comparison shopping for the last couple of weeks, and everyone else seems to want $10 more for them.) Had debated whether or not to buy 1 or 2, but glad I've got the second one now. Can use one to move all my Sony camcorder home movies and Nikon photos (currently scattered over a couple of different drives) to, and the other to archive some of the stuff on my PC's internal hard drive.
Ran the Disc Cleaner software this morning, and hooked up one of the Passport drives, and the Great File Migration has begun. Yeehaw. First place to start? My torrent file directory. Got a lot of files downloaded that way that are now way past their prime that are just taking up a HUGE amount of space – 266 GB to be exact, mostly UK television (lots of things John Barrowman, plus "Doctor Who", "Torchwood", "Being Human", "Million Pound Drop" and some various and sundry science shows, among other things) and LOTS of U2. Not all moving off the internal drive, some of them are still pretty active, but the ones from last summer are definitely on their way out. Used to burn them all to DVD, but when a DVD only holds 4GB, well, I just don't have that kind of storage space anymore.
UseNet downloads will be next. "Only" 40GB, but that's still a nice chunk of space.
Then will rerun the scan, and see what's next to go.
Nothing like a little spring cleaning. Funny how I never feel like tackling the black hole that is my closet this way. LOL!