Per John Barrowman's own tweets from this afternoon: "TORCHWOOD IS COMING BACK! I am on cloud nine and thrilled with this news… I hope all of you will come on this exciting journey with Captain Jack and the Team. I AM OVER THE MOON!!!!!!!!!!!!!!!!!!!!!"
(Yes, all the exclamation points are his. And if you know anything about the man, you know that when he gets excited about something, he's like an exclamation point with feet. He tends to get absolutely giddy. LOL)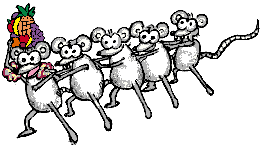 Gimme a W-O-O-T! 😀 I was HOPING that the show would come back, so I am thrilled to hear the news. They left "Children of Earth" in such a way that it gave the show closure if it didn't come back. But open ended enough that there are plenty of places for it to go if they DID bring it back. Sounds vaguely Dr. Seuss-ish: "Oh the places they'll go!" 😀 I was just fortunate that I actually just finished watching CoE last week, so really only had to wait a week or so to find out the show's fate. Sometimes being a latecomer to a series is a good thing.
(Scenes from Children of Earth – Day 5. Be sure to click the pics for wide screen versions of all of them, screencapped tonight just for the occasion.
Nice bit of green-screening there, folks!)

I know a LOT of people took the demise of so many of the main characters (Tosh and Owen at the end of Season 2, and especially Ianto during Season 3) very personally, and as a result apparently have no interest in watching the new season 4. (One went so far as to say that they hoped – paraphrasing here – that the new series failed dismally. Nice. NOT.)
Not sure when those shows originally aired, Season 2 is showing a date of 2008, and Children of Earth was last summer sometime, I think. IMHO, that's kind of a long time to hold a grudge against someone for someone killing off, well, a few fictional characters, even beloved fictional characters. And this is coming from someone who JUST watched Ianto get killed off in the last couple of weeks, and Tosh & Owen a month or two before that (I'm a latecomer to the whole Torchwood franchise; I only discovered it last summer when TV Guide raved about Children of Earth on BBC America, and was all set to watch it – via Netflix, we only just got BBCA about a month ago – when I found out that it was actually the third season in the Torchwood saga. So naturally had to rent/stream all of the first two seasons first. Was hooked on it immediately!). And admittedly, I don't think I'll EVER be able to watch "Exit Wounds" again without getting all snivelly over it, but I sure don't hold any grudges against the writers over it.
But to each their own. Still remember the brouhaha over when they killed off Daniel Jackson on Stargate SG-1. The fallout was so extreme that they ended up bringing him back on the show again. So it happens.
What will be interesting in Season 4 is that they're taking it out of Cardiff and taking it in a more international direction. AND putting together a new team, whom you just KNOW the die-hards will hate before they even meet them. But look at how the series started, right off the bat, they killed off Susie (twice, even, right? LOL) and brought in Gwen. And look how many people Captain Jack has teamed up with in all his many many many many MANY MANY years with Torchwood. 😀 So this is a team that's always in transition anyway.
Still trying to work out the fact that it's going to be on Starz instead of BBC America. Gotta love it. Here I finally just last month get digital cable (including BBC America) in the house, and now I find that Yay, Torchwood is coming back but BOO, it now will NOT be on BBC America, lol. Love having BBCA anyway, I just discovered Doctor Who this year, and got BBCA in just in time to start watching Season 5. I however do NOT get Starz, not through the cable box anyway. But as part of my Netflix plan, in addition to being able to stream a lot of current Starz series episodes through the Roku box, they also include a Starz live feed on my PC. So assuming that stays the status quo with them, if I haven't added Starz by next summer, I'm thinking I SHOULD be able to watch the new Torchwood season via the Roku or via the live feed on my PC.
The good thing about it being on Starz, vs say *cough cough* Fox, which is what was originally being bandied about is that since it'll be on a premium channel, it won't have the limitations that you know it would have had being on a regular network or even a basic cable network. So I believe JB when he says that they're not going to be watering down the show for any reason. So it sounds like Captain Jack will be able to continue to "sleep with anything with a zip code" if he wants to. LOL. 😀
So conga-rats to John, Eve, the writers and producers for coming back for a Season 4, and to Starz for picking it up. Can't wait for the new shows next summer!