Posts Tagged 'John Barrowman'
(Repost from my old blog, accidentally posted it there first, and wondered why it didn't show up on LJ, lol)
The fiance who was coming up for the weekend didn't get here (he's got a 2.5 hour drive from Concord) until around 2:30, so I had time in the early afternoon to record the feed for John Barrowman's "Best Of Tonight's The Night" off the BBC website. Will have to edit that down and add it to my JB website, but just didn't have time over the weekend to do it. Read the rest of this entry »
In another moment of utter geekiness, I thought I'd see if I could export from the Joomla website a list of all my webpages within the site and what their page ranking was based on the number of hits each has received. Then pull it into my WordPress blog as a post. Lo and behold, "there's an app for that!" 😀
And as expected, no big surprise here, the John Barrowman pages are naturally the most popular, taking up 7 spots in the top 10 places (out of those, the video page has a wide lead, with over 7800 page views). U2 places second with two, and my 2008 Lunar Eclipse page coming in 3rd. (Oddly enough, my photo page of Creepy Crawlies doesn't seem to rank quite as well, LOL).
THIS is why I keep telling my boss we should drop John's name into our company website; nothing brings in the traffic quite as fast as that ole Barrowman name. 😉
Check it out, here's the list by Rank, Page Name, and Number of Hits.
[pearl_csv_to_webpage_display filename = PageRank.csv]
Sometimes geeky Google Analytics perplexes me.
No surprise that the Barrowman pages are the most popular on my website. (I keep telling my boss that if he wants to increase the page hits to the company website, to just let me sprinkle the name John Barrowman liberally here and there throughout the site, and the number of site visitors will skyrocket, LOL). Didn't start my website with the idea that it would become 80% Barrowman related, but discovered him in Torchwood at the same time I started playing with Joomla as a CMS, so essentially learned how to design webpages in Joomla by making and breaking and fixing all those Barrowman pages.
But can't figure out exactly how 21 people [edit: 56 people! since I first posted this] so far today found their way to the JB media pages on the site from FACEBOOK. I do have an account there, but rarely use it for anything, almost never post, only signed up for it so that nobody else would swipe my user name when they changed over to real name screen names.
Certainly haven't been posting my JB site updates there, at least not that I know of. So it's a bit of a mystery. A lot of the other referrals make perfect sense: Twitter, Brizzly, LiveJournal… I tend to make mention of my site updates to those three fairly regularly. But Facebook is like the forgotten skeleton in my internet closet, just never think to post regular updates there.
So again, it's a puzzlement.
Do LIKE Google Analytics, though. Gives me a general idea of who is visiting what page, how they found it (keyword searches are particularly amusing sometimes; someone recently found their way to my blog by doing a search for "dudley douchebag", a reference from Desperate Housewives),  how many times they visit, how long they stay, and from what location. The location info in particular is of interest, love seeing how many people from other countries come and visit.
And well, it must be said that I DO find it rather *squee*-rific when I find a visitor to the Barrowman pages coming from a location where I know the man himself is at the time. The realist in me knows it could be and most likely IS anyone else, but yes, my inner fangirl did do a mental happy dance when I got hits from Glasgow and Manchester while JB was there shooting Tonight's The Night, or more recently, hits from towns in Spain during the three weeks he was vacationing there, particularly when I've never gotten hits from Spain before. Was it JB? Prolly not. But if it makes the inner fangirl happy to think so, who am I to burst her bubble? 😀
Of course on the flip side, if the Powers That Be DO visit the site, there's always that concern that I'll get some sort of cease and desist notification from them, since I AM going a bit rogue by capturing and streaming UK video to worldwide audiences. But I look at it this way, it's a win/win for everyone. Non UK fans get to see video they'd never get to see otherwise, and it's promoting the heck out of the BBC, ITV, JB, etc. Essentially free advertising for them. And it's not like I'm making any money off of it or even attempting to. So one would hope that I'm not ruffling any feathers with my site content.
Posted this over on the newsgroup, but given the timely nature of the post, and how busy the mods are with posts about the new CD, the new tour, Torchwood Miracle Day, in case it doesn't make it there, thought I'd post it here as well…
For those who don't know, John Barrowman has a new Best of CD coming out on Monday (preordered mine from Amazon UK – so much cheaper than Amazon US, since they consider JB's stuff "imports" so charge through the nose for it –  and just got an email from them that it has been shipped, yay!), so has been/will be EVERYWHERE promoting it last week and this week.
I sat down last night and consolidated all the John Barrowman website news and tweets about his radio/TV appearances and put them all in order from earliest to latest, and well, let's just say I'm glad this is a three day holiday weekend here in the states and I don't have to go to work on Monday. 😀
Get a reprieve today, Saturday, from all the radio shows last week, and only Michael Ball tomorrow, but MONDAY! Oy vey! So many! And for us East Coast-ers, so EARLY, most of them!
~~~~~~~~~~~~~~~~~~
Monday, 5 September:
Daybreak, ITV1 – 6.00am to 8.30am (1am -3:30am ET)
=======
Swansea Sound – Kev Johns' Breakfast Show
– Expected broadcast: around 8am on Monday 5 September (3:00am ET)
=======
Bridge FM (Town and Country Broadcasting, Cardiff) – Mark Franklin
– Expected broadcast: around 8am on Monday 5 September (3:00am ET)
=======
BBC Devon – Judi Spiers – 10.15am  [show starts at 9am/4am ET] (5:15AM ET)
=======
BBC Scotland – Fred MacAulay – 10.45am [show starts at 5:30am ET](5:45am ET)
=======
BBC Radio London: 12.00pm – 3pm The Robert Elms Show (7am-10am)
=======
Monday, 5 September: QVC Selection, QVC – 7.00pm to 8.00pm (2-3pm ET)
~~~~~~~
And I'm not even sure that's ALL of them.
Still not sure how I'm going to handle the overlap of the two radio shows that are both at 3 am (kudos to the one DJ who actually replied to my email, if I have to pick between the two radio shows, HE gets my bandwidth); throw the ITV thing into the mix and all bets are off. Hopefully where JB overlaps, he'll be off of one before the next one starts.
At least a lot of the BBC radio programs have Listen Again or Podcast options, so that'll help.  And I've got a laptop that can pick up some of it.
Love the way that "Daybreak" comes on at 1am the night before here. I'm tired already. LOL
But on the bright side, at least very little of it, since most of it other than QVC is in the wee hours, won't interfere with any daylight holiday plans. So won't have to be pausing any movies, or skipping out on any Wii games to go switch something on on the PC.
Let the JB holiday weekend commence! 😀
SEPTEMBER 4 EDIT:
Several interview audio files uploaded to my JB audio page here.
Per John Barrowman's own tweets from this afternoon: "TORCHWOOD IS COMING BACK! I am on cloud nine and thrilled with this news… I hope all of you will come on this exciting journey with Captain Jack and the Team. I AM OVER THE MOON!!!!!!!!!!!!!!!!!!!!!"
(Yes, all the exclamation points are his. And if you know anything about the man, you know that when he gets excited about something, he's like an exclamation point with feet. He tends to get absolutely giddy. LOL)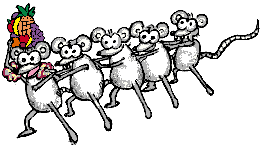 Gimme a W-O-O-T! 😀 I was HOPING that the show would come back, so I am thrilled to hear the news. They left "Children of Earth" in such a way that it gave the show closure if it didn't come back. But open ended enough that there are plenty of places for it to go if they DID bring it back. Sounds vaguely Dr. Seuss-ish: "Oh the places they'll go!" 😀 I was just fortunate that I actually just finished watching CoE last week, so really only had to wait a week or so to find out the show's fate. Sometimes being a latecomer to a series is a good thing.
(Scenes from Children of Earth – Day 5. Be sure to click the pics for wide screen versions of all of them, screencapped tonight just for the occasion.
Nice bit of green-screening there, folks!)

I know a LOT of people took the demise of so many of the main characters (Tosh and Owen at the end of Season 2, and especially Ianto during Season 3) very personally, and as a result apparently have no interest in watching the new season 4. (One went so far as to say that they hoped – paraphrasing here – that the new series failed dismally. Nice. NOT.)
Not sure when those shows originally aired, Season 2 is showing a date of 2008, and Children of Earth was last summer sometime, I think. IMHO, that's kind of a long time to hold a grudge against someone for someone killing off, well, a few fictional characters, even beloved fictional characters. And this is coming from someone who JUST watched Ianto get killed off in the last couple of weeks, and Tosh & Owen a month or two before that (I'm a latecomer to the whole Torchwood franchise; I only discovered it last summer when TV Guide raved about Children of Earth on BBC America, and was all set to watch it – via Netflix, we only just got BBCA about a month ago – when I found out that it was actually the third season in the Torchwood saga. So naturally had to rent/stream all of the first two seasons first. Was hooked on it immediately!). And admittedly, I don't think I'll EVER be able to watch "Exit Wounds" again without getting all snivelly over it, but I sure don't hold any grudges against the writers over it.
But to each their own. Still remember the brouhaha over when they killed off Daniel Jackson on Stargate SG-1. The fallout was so extreme that they ended up bringing him back on the show again. So it happens.
What will be interesting in Season 4 is that they're taking it out of Cardiff and taking it in a more international direction. AND putting together a new team, whom you just KNOW the die-hards will hate before they even meet them. But look at how the series started, right off the bat, they killed off Susie (twice, even, right? LOL) and brought in Gwen. And look how many people Captain Jack has teamed up with in all his many many many many MANY MANY years with Torchwood. 😀 So this is a team that's always in transition anyway.
Still trying to work out the fact that it's going to be on Starz instead of BBC America. Gotta love it. Here I finally just last month get digital cable (including BBC America) in the house, and now I find that Yay, Torchwood is coming back but BOO, it now will NOT be on BBC America, lol. Love having BBCA anyway, I just discovered Doctor Who this year, and got BBCA in just in time to start watching Season 5. I however do NOT get Starz, not through the cable box anyway. But as part of my Netflix plan, in addition to being able to stream a lot of current Starz series episodes through the Roku box, they also include a Starz live feed on my PC. So assuming that stays the status quo with them, if I haven't added Starz by next summer, I'm thinking I SHOULD be able to watch the new Torchwood season via the Roku or via the live feed on my PC.
The good thing about it being on Starz, vs say *cough cough* Fox, which is what was originally being bandied about is that since it'll be on a premium channel, it won't have the limitations that you know it would have had being on a regular network or even a basic cable network. So I believe JB when he says that they're not going to be watering down the show for any reason. So it sounds like Captain Jack will be able to continue to "sleep with anything with a zip code" if he wants to. LOL. 😀
So conga-rats to John, Eve, the writers and producers for coming back for a Season 4, and to Starz for picking it up. Can't wait for the new shows next summer!
Well, it had to happen. After John Barrowman usurped U2's long standing place in my CD player back in February, something finally came along and – at least for now – usurped HIS place in my current CD player.
But what can you do? When Third Day – my second favorite band behind Number 1 favorite band U2, you can read up on a little of my history with 3D here – picks you to be in a select group o' Gomers and sends you an advance copy of their upcoming new release "Move" a month ahead of time, well, YEAH, you are going to give everything else the boot and give it a listen, yes?
So yes, it's on my car CD player, it's on my PC at home, it's on my PDA at my desk at the office and if I have anything to say about it, it will be accompanying the b/f and me on our drive to the Carolina Panther's game in Charlotte on Sunday. 😀
Once again, Third Day has produced a winner, the new CD is brilliant, I love it. Not a bad song in the bunch. Still a little early to try to figure out which songs are my favorites yet, but "Surrender", well, if THAT one doesn't make it into their live setlist, something somewhere has gone terribly horribly wrong. And "Make Your Move" just RAWKS! 😀
Wanna see/hear what gave John Barrowman the boot from all my audio devices? You can stream the whole CD for the next day or so from here.
Took a little while but I consolidated all five of JB's Desperate Housewives clips and turned them into a single half hour video stream which I put on the front page of the JB section of my site, down towards the bottom of the page.
Also working on a full screen DVD version of the same, but in the meantime, here's the link to the streaming version of the simple photo montage I put together to use as the menu background of the dvd. You'll find this one right near the top of the page.
Enjoy!
First original post in a very long time, but this just wouldn't fit in a tweet, even with Twitlonger. LOL.
Funny how the ole internet works sometimes. Went to check out a John Barrowman birthday link here, and discover in a completely unrelated post there, that NBC is not going to air the last remaining episode of The Cape. Now, I wasn't a HUGE fan of that show, it's not something I'm going to miss all that much now that it's gone, but I really HATE when networks pull a show without airing the last remaining episode of a series that continues a story line from week to week. Talk about leaving us hangin', eh! 😛
The good news is that they ARE streaming the last episode online – the post says midnight tonight, but it's already available to watch at NBC.com – so I'll be able to finish out the series. Will go ahead and download the ep, since the b/f is very unplugged at home, and won't be able to see it. I'll download it, save it, and see if we can't watch it together when I go down to his place for the weekend at the end of the month.
Ugh. Looking at the blog preview, REALLY have to fix my theme. Hate the whole three column thing, it makes the main area look squished. It's almost spring though, maybe I'll run with the springy theme again soon. [EDIT: Just changed it. Oh yes, much better, although still not too wild about all that PINK, it looks like the dvd player I got from Target! LOL But now to fix it on the website, so they don't clash.]
Now back to your scheduled blog, already in blogress…
Guess the late evening coffee has finally worn off and while I've got MORE stuff I could do to the site tonight, it involves some serious video editing, and my brain is too tired for that. So I'll just post what I've done so far today and call it a night.
On the Multimedia page: Two new Barrowman videos (the interview and "Copacabana" performance from the Jonathan Ross show from February of this year), and 6 new audio files from various radio shows and other places.
And on the Various and Sundries page, a video clip and a couple more cartoons/photos added.
And with that, you can now put a fork in me, I'm done for the night.
Figured I haven't mentioned JB in any of my last 3 posts, and thought "Can't have THAT now, can we!?!" 😉 So added three "new" videos to the website this weekend. Two that are actually fairly old, but given that I'm a new fan, they're new to me. And one newer one from March of this year.
And since I had time over the weekend, I picked ones that needed a little more tweaking than usual, since y'all know how much I just LOVE to tweak. 😀
A Day In the Life Of John Barrowman – 2007?
(Combined the 5 parts into a single video, and edited out the repetitive intros in parts 2-5)


—–
Charlotte Church Interview – 2007?
(Combined the three parts into one, and changed the aspect ratio
from the very squishy 4:3 to the correct widescreen 16:9)


—–
The One Show – March 2010
(Edited out the "NonJohn" parts and spliced the rest together.
Did some slight reordering of the footage so that the main JB stuff was at the front.)
And the band geek in me can't help but notice how STRAIGHT he's a'holdin' that flute,
even after all these years. That deeply engrained school band training is hard to forget, eh John? 😉

All three are there on the multimedia page.